Chocolate is the food of the gods...
Every Diggle Chocolates creation is handmade from start to finish using only the finest FRESH ingredients. Indulge in style, our chocolates are good for the soul.
Handmade by Me

All of my chocolates are handmade from start to finish! Each truffle is lovingly made by my own hands from my little kitchen in south London.

Using only fresh ingredients

No nasty preservatives here! Only the finest fresh ingredients, this gives my chocolates a shorter shelf life but makes them oh so much more delicious...

good for the planet

By making all of my chocolates to order I am able to ensure there is absolutely no food waste coming out of the Diggle Chocolates kitchen! I also work to ensure my packaging is as environmentally conscious as possible.
Don't just listen to me...
"So delicious and beautifully packaged! The Tonka caramel and spiced honey caramel were outstanding. Thank you"

"Exquisite! The chocolates arrived beautifully packaged. This is the 3rd time I've purchased from Diggle chocolates. They're now my go to chocolatier of choice. The flavours are always so divine."

"I always try and treat myself to the seasonal boxes from Diggle and they never disappoint! I'm still thinking about the caramel mou, which was the perfect consistency. Firm and chewy but soft enough to eat without sticking to your teeth!"

"Gets better every time, just lovely"

"Possibly the best chocolate I have ever had, ever. Incredibly good!"

"I bought five bars of the peanut butter milk chocolate in November for special occasions with the view of sending two to each of my nieces. I have eaten 4 and an half bars and am considering my next purchase to start all over again. ☺️"

"Present for my sister who describes them as, simply the best chocolate she has ever eaten!"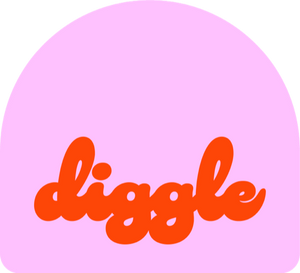 Sign up to our newsletter
Sign up with your email address to receive news, updates & 10% off your first order!